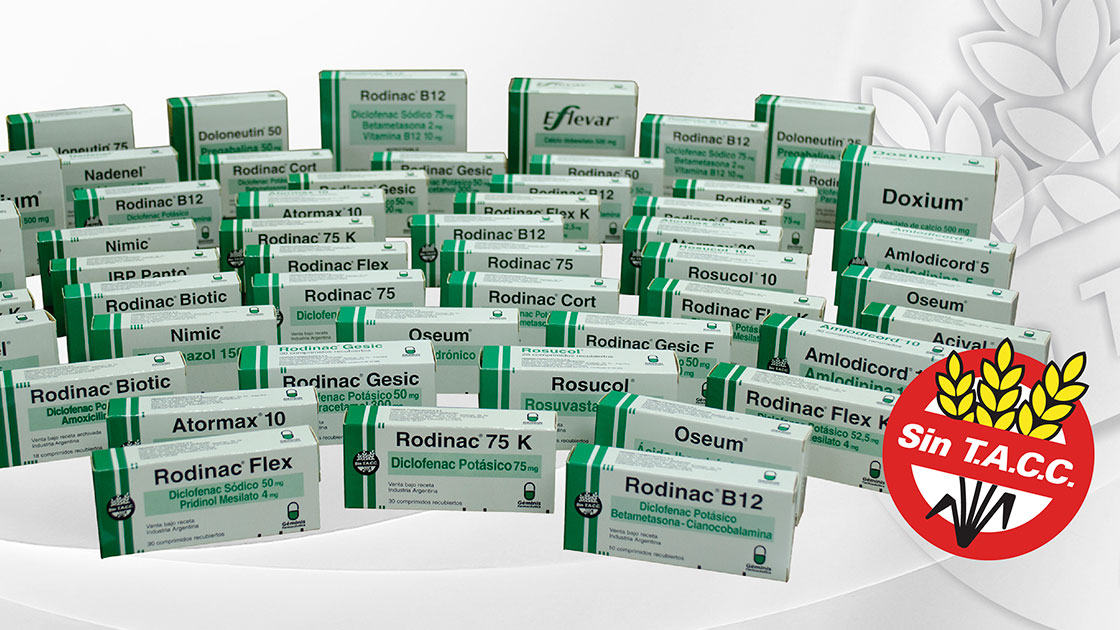 All our products are GLUTEN FREE
Celiac Disease is a permanent intolerance to gluten (a protein found in wheat, oats, barley and rye) that occurs in genetically predisposed individuals.
The ingestion of gluten by a celiac patient, affects the gut mucosa and reduces the ability to absorb nutrients.
Celiac disease is considered the most frequent chronic intestinal disease. Studies indicate a prevalence of approximately 1: 200 persons. However, it is currently estimated that 1 in 100 people is celiac.
The disease can occur at any time in life from breastfeeding to advanced adulthood.
Those with relatives who are suffering from the disease are at greater risk of suffering from it.
Different forms of presentation of Celiac Disease:
– 30-40%: typical or "classic" form: chronic diarrhea, weight loss, malnutrition, abdominal distension (more frequent in children)
– 60-70% other forms of clinical presentation:
A) subclinical, atypical or monosymptomatic (the most frequent in adults): extraintestinal signs or symptoms,
B) silent or asymptomatic celiac patients: screening or endoscopic finding,
C) potential celiac: relatives and / or related pathologies.
In adults, celiac disease is diagnosed on average more than 10 years after the onset of patient's symptoms.
The treatment is based on maintaining a Gluten-free diet for life.
Having "Gluten-free" medications is of utmost importance to achieve patient compliance with the treatment and clinical improvement.